We help business leaders accelerate
profitable growth with Business Analytics
Don't let complexity slow down your business
Many products, customers and suppliers means high complexity. Uncontrolled complexity harms your business.

When it grows, you are faced by 3 big challenges:
Complexity eats profits and kills growth
You don't know the true profits of your customers and products

You use BI reports and sheets to improve KPIs, but you lack results
We help you analyse and use data to increase earnings within all areas of your value chain
ABC APA – Analytic Process Automation
Work smarter. Improve faster.
With our Analytic Process Automation Platform you can automate your entire analytical flow and get the insights directly in your favorite BI-platform. 
We help you automate everything from the preparation, enrichment, analysis, and sharing. And we help you understand exactly which actions to take to improve your KPIs. 
This empowers any Business Analyst to effectively speed up profitable growth.
DON'T LISTEN TO US. LISTEN TO OUR CUSTOMERS
With ABC Softwork, we have increased our turnover rate by 19%. And we feel a much greater motivation among our product managers
OWNER, PETER GARBER
CONVENA DISTRIBUTION A/S
Our team of experts guide you all the way to success
By leading hundreds of projects, we have become highly experienced on how to use data and analytics to stop losing profits.
Our Customer Success Team is made of experts who guide you all the way to delivering profitable growth.
3 simple steps to stop losing profits

Tell us about
your needs
Book a demo with a complexity specialist to talk about how our solution can benefit your business.

Let us set up
your solution
In collaboration with you, our Business Analysts set up your solution to go-live within 4 weeks.

Start growing your profits in 3 months
We are with you all the way towards results. Our 4-week hypercare helps you execute to get ROI in 3 months.
Our 8-week plan giving you ROI in 3 months
DON'T LISTEN TO US. LISTEN TO OUR CUSTOMERS
After nine months with ABC, our service level has increased from 82% to 92%
CEO, LARS CHRISTENSEN
DANA LIM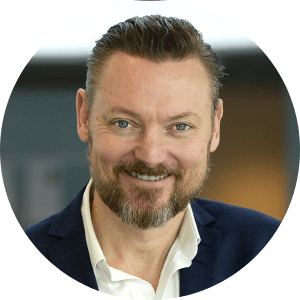 Our pricing is flexible. Gain ROI in 3 months
We have customers from small startups to enterprise businesses. Get a price that matches your budget and gain ROI within 3 months.
How Matas secures profitable growth
Matas decided to transfer responsibility for store product ordering from individual store managers to its central logistics department. Excellent customer service is a cornerstone of Matas' strategy and is now assured with a data-driven approach
Ready to get started?
Don't let complexity slow down your business. Book a free demo with one of our complexity experts and see if our solution is a good fit for your business.