Power BI and ABC Cloud
A match made in heaven
Get things done with ABC Cloud.
Nobody wants yet another platform for analyses. We understand that.
The majority of our customers, however, run both Power BI and ABC Cloud. The reason is that ABC Cloud differs from Power BI in one very important area. ABC Cloud is an online execution platform. It goes beyond reporting to help your team prioritise, organise tasks, and take daily actions to improve your KPIs.  
For our customers, ABC Cloud is their go-to platform, when they are done looking at their KPIs and want to turn BI-reports into real action. When they want to secure measurable results.
A Business Controller's experience with Power BI and ABC Cloud
We have asked a Business Controller at MT Højgaard about the difference between the Power BI and ABC Cloud. And why he loves both.
Can you see the difference?
Go from from slow and manual reports to fast and automated overview.
And enjoy the extra time every day to create real improvements.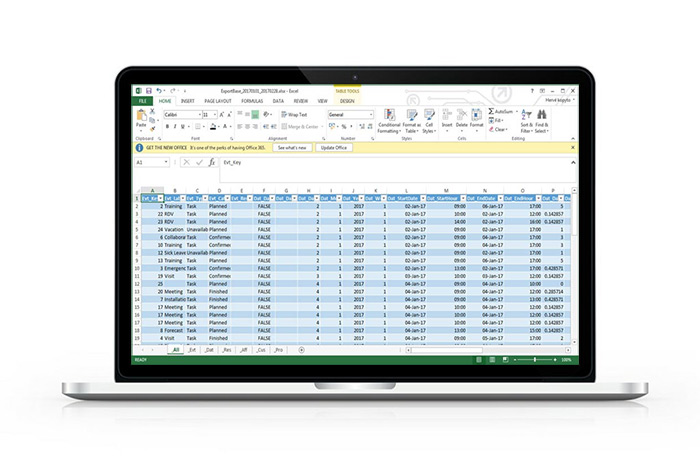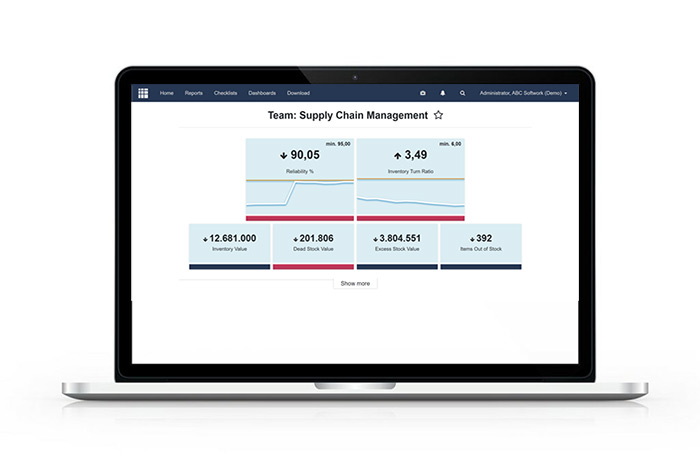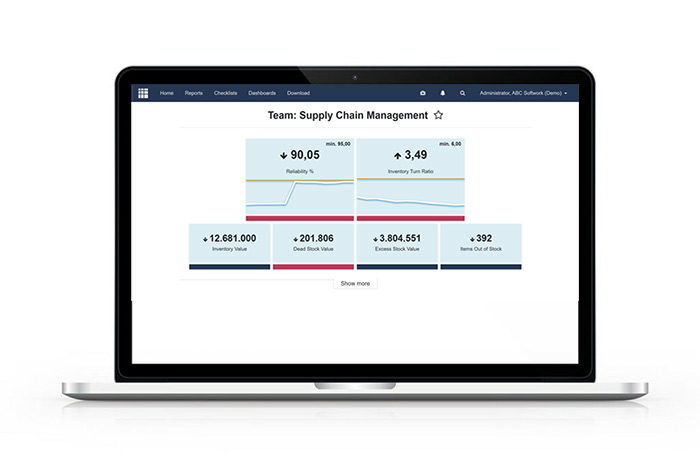 What happens when you don't have a platform for execution?
It isn't easy, to build a platform that supports your organisation's workflows and makes your employees more efficient. It requires a deep understanding of their needs and daily routines.
We have spent years researching what employees need to make magic happen every day. This has resulted in ABC Cloud – a platform for execution. Without this platform, you are left with endless Excel-spreadsheets, BI-reporting and inefficient workflows that don't lead to any real improvements.
Don't just look at your KPIs.
Start improving them with ABC Cloud

Platform for execution
Our clients can focus on using our exeuction platform and improve performance, while we help them automate analytical processes.

Short time-to-value
We deliver a tested ready-to-use solution including all of our proven methods and know-how. This allows your team to start executing and improving KPIs within only 4 weeks.

Affordable prices
We find a solution that matches your budget and promise ROI within 3 months
3 simple steps to get a hassle free start

Tell us about
your needs
Book a demo with a Business Analyst to talk about how our solution can benefit your business.

Let us set up
your solution
In collaboration with you, our Business Analysts set up your solution to go-live within 4 weeks.

Start growing your profits in 3 months
We are with you all the way towards results. Our 4-week hypercare helps you execute to get ROI in 3 months.
Our pricing is flexible. Gain ROI in 3 months
We have customers from small startups to enterprise businesses. Get a price that matches your budget and gain ROI within 3 months.