Better performance with data-driven answers
We deliver, through our Business Analytics platform, an fact-based method to maximize performance across your value chain.
Insights and data-driven answers are used to create transparency and make the right trade-offs to secure 'healthy growth'.
Trade-off analytics based on The North Star
The North Star is our way of expressing a strategic compass used as a guide to making the right trade-offs across your value chain.
The right trade-offs will reduce complexity, increase earnings and secure 'healthy growth'.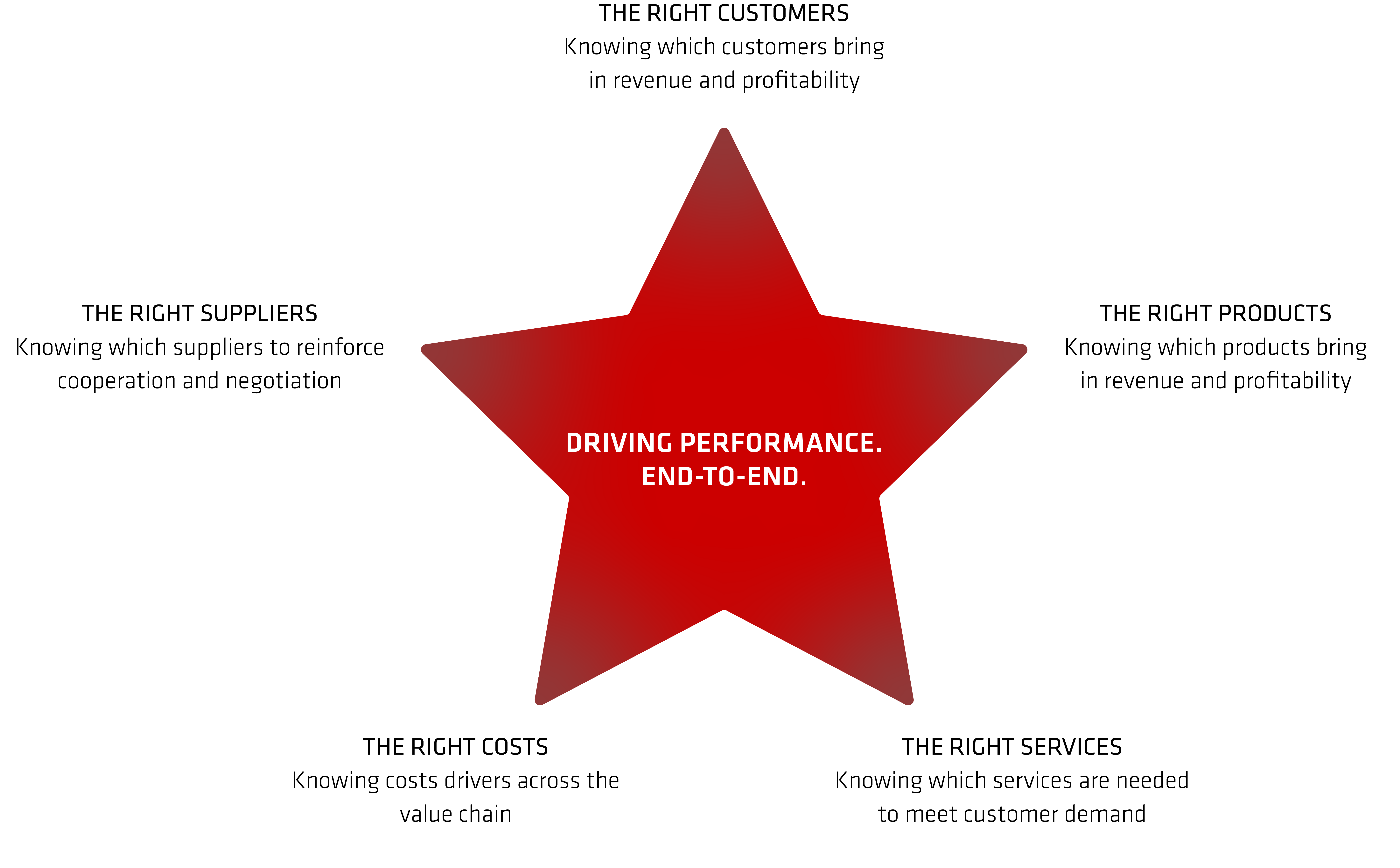 End-to-end execution platform
ABC Cloud transforms your data into a comprehensive segmentation of your least and most valuable customers, products and suppliers. This allows everyone in your business to focus on the things that matter. And to take actions that improve your profitability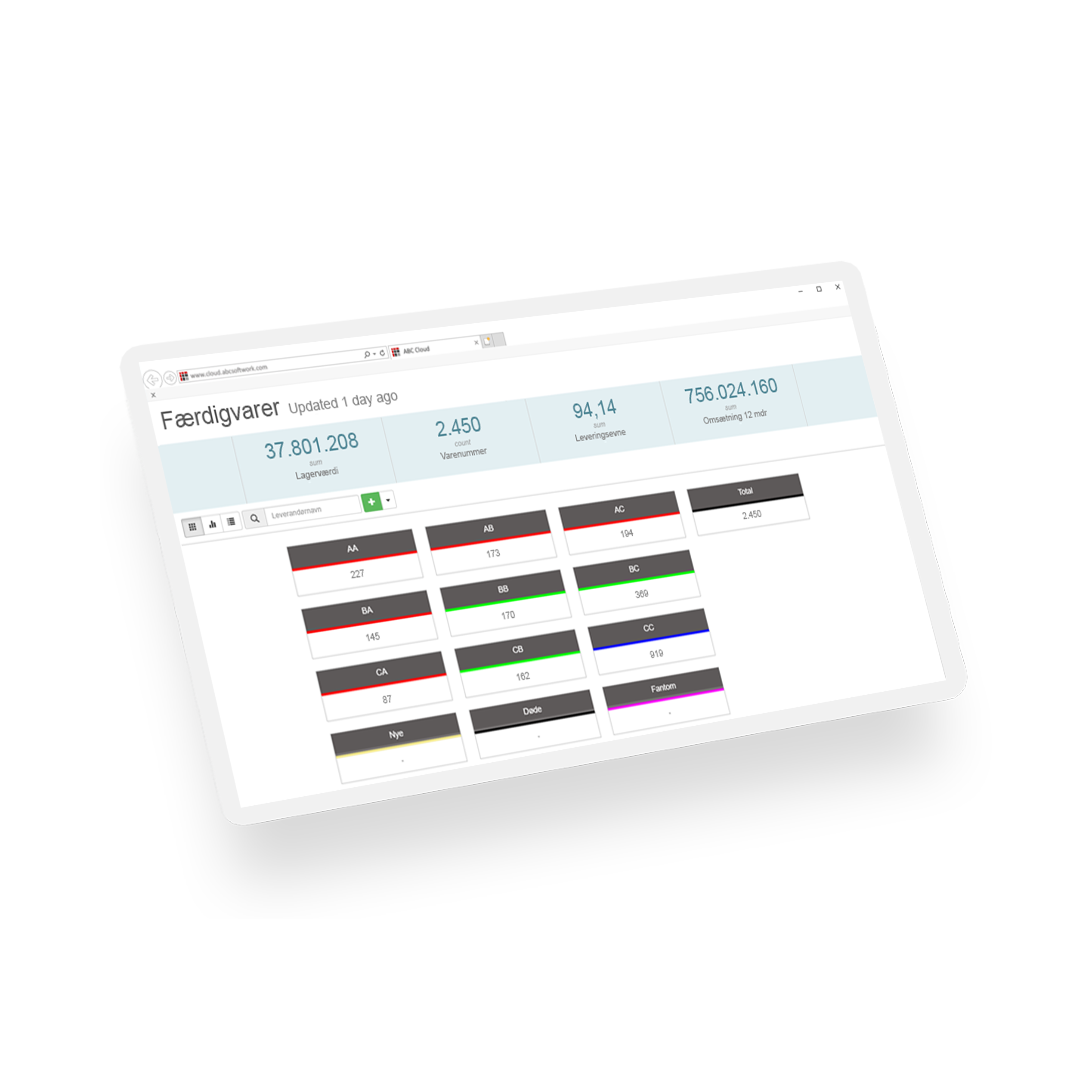 ABC Cloud automates analytical processes and simplifies your data every day. Get a daily headstart on improving your KPIs, because your team knows how to prioritize their time and actions.
ABC Cloud quickly gives you an overview of your business' performance on a monthly basis. Everyone has access to reports, key figures and a graphic overview. This allows you and your team to consistently manage and deliver on your objectives.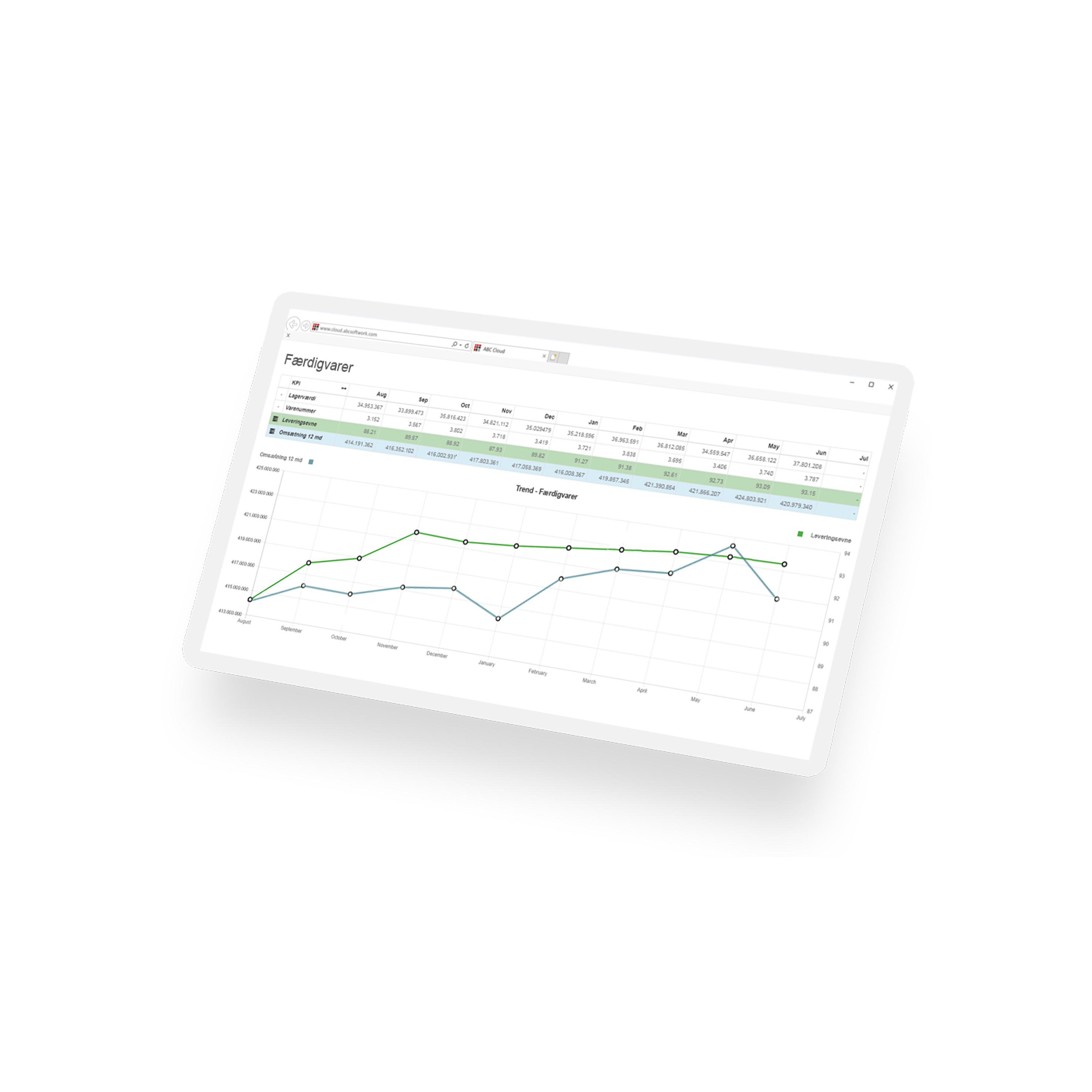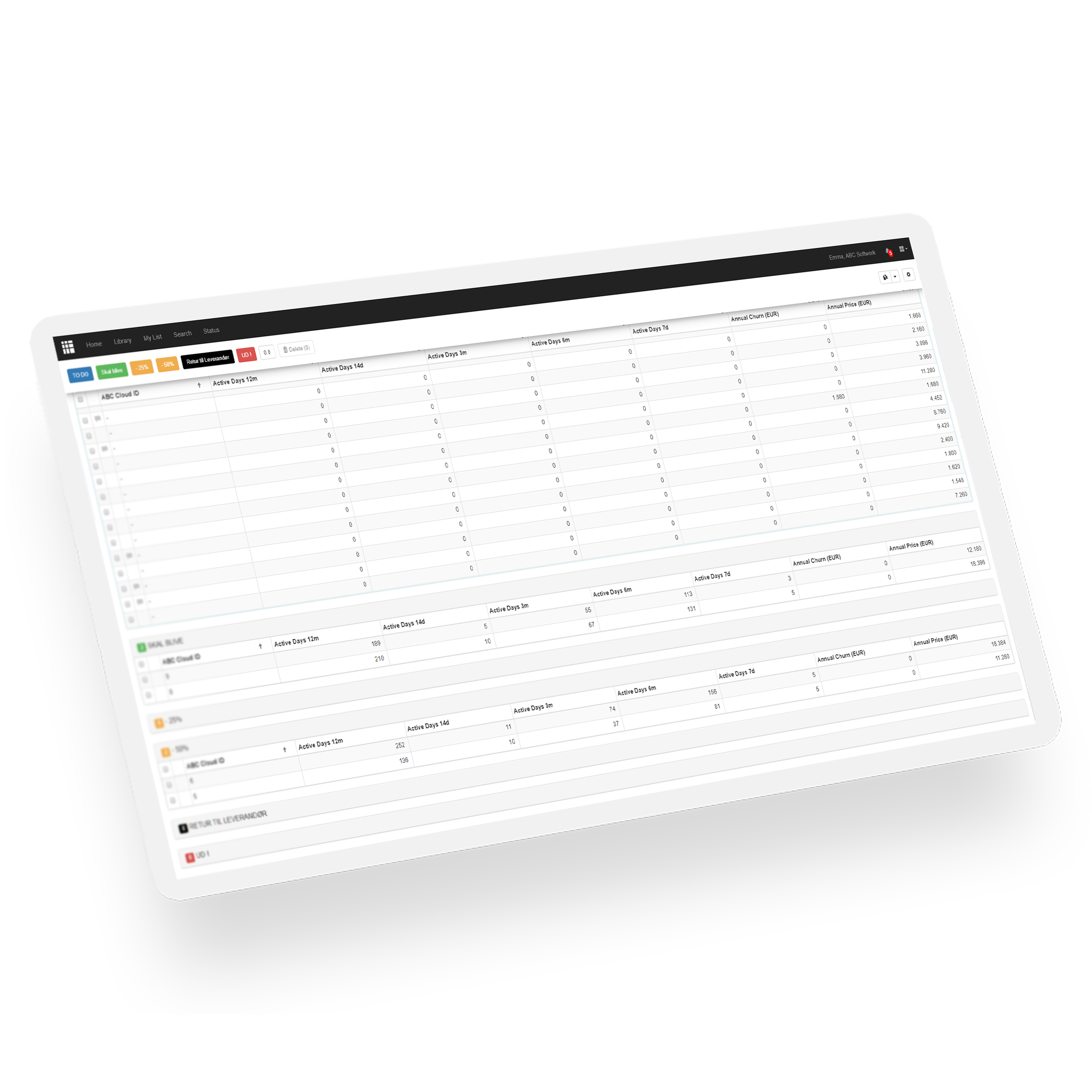 Fast execution. Improved workflow.
ABC Cloud allows employees to collaborate on tasks and easily follow up. In that way it connects employees in a fast and effective workflow. Manual processes, frustration and time wasted are drastically reduced.
BEFORE ABC CLOUD, WE USED EXCEL TO GET AN OVERVIEW. IT WOULD BE A JUNGLE DOING THE THINGS WE CAN DO NOW
MERCEDES BENZ CPH
BRIAN AAKJÆR
Request a free, live demo now